Products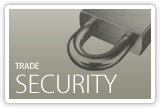 TRADE SECURITY
A total solution for your compliance needs
TRADE SECURITY insures a company is in compliance with the new regulations for the Advanced Manifest System (AMS), Importer Security Filing (ISF), EU ENS and with the additional 10+2 requirements implemented by the U.S. Customs and Border Protection. Trade Tech is one of the first technology providers to receive certification for U.S. Custom and Border Protection's (CBP) Automated Commercial Environment (ACE). Trade Security also offers solutions for Canadian and Mexican shipping requirements (ACI and Mexican AMS). Trade Tech servers communicate directly with customs agents to deliver the fastest and most reliable results.
Cargo-security filing requirements, whether you are an air carrier, ocean carrier, freight forwarder or NVOCC, are similar among countries requiring such filing. Our cargo-security filing applications allow you to integrate your operating systems with each country's Customs to file cargo manifests, including the port of arrival/departure, numbers from the bill of lading, description and weight of cargo and names of shippers/consignees prior to loading (on ocean shipments) or landing (on air shipments).
For ocean shipments, our cargo-security applications add information not usually visible to freight forwarders and NVOCCs such as the last foreign port of call and vessel IMO number, thus simplifying the filing process for our customers.
---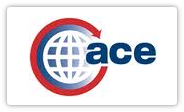 UPDATE: Trade Tech is one of the first technology providers to receive certification for U.S. Custom and Border Protection's (CBP) Automated Commercial Environment (ACE). The ACE certification allows Trade Tech's customers, including NVOs, shippers and freight forwarders, to directly transmit security information with CBP via a single platform.
---
We supply a direct link to each country's electronic cargo-security system and once the information is in a country's cargo-security system, we post Customs' responses in our customers' secure database on our server, notifying them of the disposition of each cargo-security filing.

What makes Trade Tech's cargo-security filing solutions better than our competitors? We have several different applications that allow you to file your cargo security information with the relevant customs bureau. You can file automatically from our operating system by using our operations platform; file via a Trade Tech Internet (TTI) form; or have our Trade Tech Services specialists key in and file the shipment data for you.

Functionality

At the core of our cargo-security filing solution is our robust operations platform. We have connected that platform to U.S. Customs and Border Protection (CBP) to provide a cargo-security filing solution that can be expanded to integrate your regular operating system with CBP, thereby eliminating the need to key data into two separate systems.

Trade Tech Web (TT Web)

TTI's HTML interface application is TT Web, which features a particularly high level of functionality, including field validations, process calls, and mandatory fields in the user interface. Trade Tech's Advance Manifests (AMS) functionality is fully integrated with the Sailing Schedule application, allowing users to quickly access required vessel-specific data for shipments.
Return On Investment

International Cargo Security Initiatives

Currently Advance Manifests are required for the following North American customs agencies:
Canada Border Services Agency through its Advance Cargo Information (ACI) system
United States Customs and Border Protection through its Automated Manifest System (AMS)
Mexican Customs (SAM and AMANAC) through its 24-Hour Rule
Other countries have implied that they will require cargo-security filing in the near future, including Australia, India and the countries of the European Community. TTI will be prepared to file into these countries' electronic databases as they announce their cargo-security filing requirements.

Trade Tech handles many of the most complex filing requirements behind the scenes for our users. These requirements can lead to costly and time-consuming mistakes. Trade Tech Services provides data entry services to simplify the process of entering your own cargo-security filing shipment information. Our staff of trained data-entry operators will validate your shipment data for completeness and acceptability, enter it into our TTI application and manifest this data, via the Internet, to the Customs database.
With each of the three Trade Tech cargo-security filing processes, you will be able to:
•Be fully compliant with any country's Customs 24 hour rules.
•Protect your hard-earned customer data by directly filing with Customs.
•Enjoy secure access 24/7 over the Web with encrypted shipment data.
•Manage exceptions with e-mail notification.
•Show arrival cargo electronically and receive release notifications.
•Receive status notifications from Customs.
•Designate additional participants to receive status notifications.
Request a Demo

»
Tweet