Products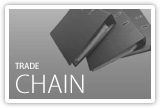 TRADE CHAIN
Purchase Orders Managed
Trade Chain provides the visibility right to the day and to the item, from the time the purchase order is placed to the time it arrives at the distribution center. This is an end to end solution with the ability to manage inventory traffic on a single system at every step. Trade Chain allows a variety of users to collaborate, organize, administer, and expedite your goods using a unified system via the cloud.
The bi-directional capabilities of Trade Chain allow transportation vendors and producers to all have the ability to receive and input information in a real-time environment. This gives our customers the flexibility to respond to changing situations as they occur so that they can maximize efficiency within their system.
This unique product links purchase order management and transportation management into one framework that tracks and coordinates goods from one end to the other. In the international industry, this solution is critical for instant response to changing conditions for goods in transit.
Return on Investment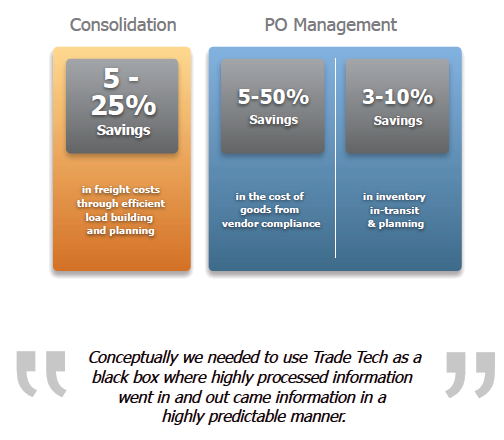 Request a Demo

»
Tweet