Trade Tech Announces New eManifest Filing Capabilities and Offers Ongoing Educational Webinars to Prepare for Requirement
Leading logistics solution provider's cloud-based portal is equipped to handle new Canadian freight forward requirement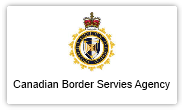 Trade Tech, a global leader in cloud-based solutions for the international shipping and logistics industry, announces its centralized cloud-based portal, Syrinx™ e-Shipping Portal (Syrinx), is equipped for freight forwarders and non-vessel operating common carriers (NVOCC) to submit eManifest filings. As of Nov. 7, 2016, the Canada Border Services Agency (CBSA) requires advance secondary data to be transmitted by Freight Forwarders/NVOCC's for cargo imported into, or moving in-transit through Canada.
With the implementation of eManifest, freight forwarders are required to transmit advance house bill data electronically to the CBSA. The data must be received and validated by the CBSA 24 hours prior to the cargo being loaded aboard the vessel at the port of origin. Freight forwarders are also required to transmit a house bill 'close' message once all house bills within a consolidated shipment have been sent to the CBSA.
Trade Tech co-founder and CEO Bryn Heimbeck says, "The eManifest requirement is quickly approaching and we've found that freight forwarders are making preparations for eManifest and having Trade Tech register them with the CBSA. Freight forwarders and NVOCCs that will be required to submit eManifest filings need to realize that they not only have to register with the CBSA Technical Commercial Client Unit (TCCU), but that there is also a testing period before they can begin filing. Trade Tech can register and test on our clients' behalf so we're removing that burden from them and will ensure that they're compliant with the new regulation so they do not face any costly penalties."
Timeframe for eManifest Requirement:
• From Nov. 7, 2016, to Jan. 10, 2017, the CBSA will provide freight forwarders with a period of transition during which penalties for non-compliance will not be issued and the CBSA will work closely with freight forwarders on corrective measures.
• From Jan. 11, 2017, to July 11, 2017, freight forwarders deemed to be non-compliant with eManifest requirements may be issued zero-rated penalties (non-monetary) under the CBSA's Administrative Monetary Penalty System (AMPS).
• Beginning July 12, 2017, freight forwarders deemed to be non-compliant with eManifest requirements may be issued monetary AMPS penalties.
Trade Tech is offering weekly educational webinars on how to file and submit eManifest filings through Syrinx. Freight forwarders and NVOCC's can click here to register for the next webinar.
In addition to being able to submit eManifest filings, Syrnix includes messaging capabilities in order for filers to communicate with CBSA via Trade Tech electonically. The application includes functionality to ensure completeness before an eManifest filing has been submitted and has a dashboard where all security filings can be controlled and managed in real-time.