Cloud Caution. The cloud is still viewed as new, and many are cautious about taking the big step to adopting it for their supply chain.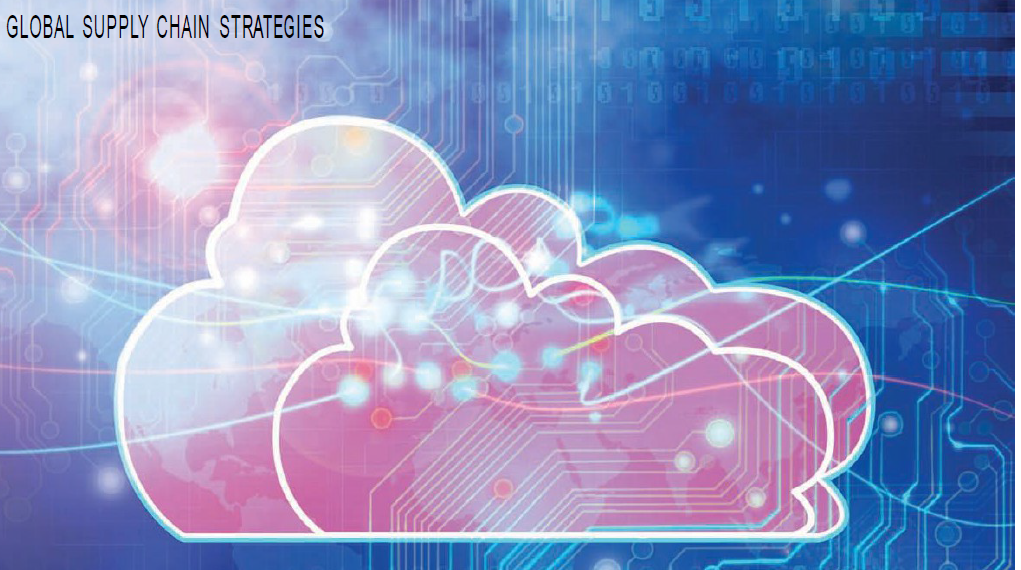 BY MARY SHACKLETT
One of five organizations is "ahead of the curve" for adopting cloud for competitive advantage, in addition to cutting costs and driving efficiencies. That was the finding of an October 2013 survey published by IBM. The survey also revealed that leading cloud adopters were 170 percent more likely to use cloud-derived analytics for their decision making, and that 79 percent were more likely to use cloud for collaboration. The same survey estimated that by 2017, the public cloud services market is likely to exceed $244 billion.
Among those organizations moving to the cloud is the U.S. General Services Administration (GSA). The GSA's push is to create a new order management services system with advanced analytics so it can improve its supply chain and better predict customer needs. GSA also wants to reduce the footprint of its distribution centers by enabling vendors to fill customer orders directly, with the cloud acting as an automated electronic broker for all transactions in GSA's $1 billion global supply business, which provides packaged consumer goods, office supplies, hardware and other products to U.S. government, military and civilian customers around the world. Those using the new order management system will have a unified view of order management for demand, inventory and supply.
Despite examples like GSA, a potential 80 percent of organizations are lagging in cloud adoption. On the provider side, there have been mixed cloud results; on the enterprise side, there continue to be concerns about control of technology, security, data protection, performance and uptime — and vendor lock-in.
Meanwhile in the supply chain, organizations continue to move forward. In 2012, Dwight Klappich, research VP for Gartner, estimated that cloud-based adoption increased 40 percent in 2012 over 2011. "Of those respondents that we label as 'aggressive innovators,' about 30 percent say that the cloud will be their primary way of sourcing applications," Klappich says.
Klappich also comments that adoption rates were highest in the areas of collaborative sourcing and procurement, demand planning, global trade management and transportation management systems.
Clearly, there is a place for cloud in supply chain management. In addition to the cloud's sweet spots, there are obstacles to cloud adoption, and best practices organizations
can use as they consider more cloud infusion in their supply chains.
What Cloud Offers
In the global marketplace, enterprises find that much of their supply chain runs outside the boundaries of their internal enterprise systems. The challenge is gaining actionable visibility of what transpires beyond those enterprise walls. This is one area where cloud can deliver.
Collaboration
"First and foremost, there is the possibility of collaborating on all aspects of the supply chain with parties outside of a user's system network in a controlled process that cloud presents," says Bryn Heimbeck, CEO of Trade Tech, which provides cloud solutions for international logistics. "This is much more than just gaining visibility, which is another strong use of the cloud. This is working with other parties in a shared, structured and controlled environment in real time."
Cloud can deliver a network of parties and players, and create immediate interactions between them all. This type of global and spontaneous collaboration dramatically differs from more monolithic solutions like traditional ERP (enterprise resource planning), which proceeds as a sequential "drive chain" of transactions that follow each other in sequence. With legacy ERP, trading partners are linked by using EDI (electronic data interchange) software that verifies security clearances and formats of transactions, and then lets them pass into enterprise systems. Each transaction occurs between two parties only.
There are still a potential 80 percent of organizations that are lagging in cloud adoption.
Unfortunately, today's supply chain events now involve diverse sets of parties that may need to communicate and exchange information simultaneously. Interactions like this —and the enormous amount of information they generate—are inherently difficult to keep track of using EDI and traditional ERP.
Cloud with its network approach to communications solves this. The cloud supply chain proposition is then further sweetened by the fact that many cloud-based solutions are nearly plug and play. Some enterprises have found that 80 percent of their suppliers are already certified on these cloud supply chain networks. This eliminates much of the manual certification work that IT staffs are burdened with in EDI. Most importantly, companies can be up and running in relatively short timeframes with cloud. This is not the case when substantial modifications to internal ERP systems are needed.
External business processes
There are external business processes in the supply chain that corporate internal systems are ill-equipped to deal with, and that businesses have historically faltered with.
Managing suppliers is one of them. This is an area that collaborative exchanges with suppliers in a global supply chain network in the cloud can address.
Dealing effectively with the impact of globalization is another area where the cloud offers relief.
For instance, trading partners and corporate employees might know English as a second language for business, but there are still many supply chain workers in other countries whose English knowledge is limited, and who must work in their native languages. Supply chain solutions can address these languages barriers because many cloud-based solutions have system screens that present information to users in the languages that they select.
A second area where cloud excels and where enterprises have struggled is in customs and trade compliance. A number of cloud companies now offer expertise and solutions in these areas. They also take considerable pressure off the enterprise regulatory managers when it comes to staying on top of new regulations that emerge in each trading country. "It's a tremendous advantage to have all of your regulations updated in one central location without having to disseminate information to many different applications and areas of the business," points out Ty Bordner, VP, product management & solutions consulting at Amber Road, which provides on-demand global trade management software.
Visibility
Cloud supply chain networks are built around a central data repository that everyone in the network uses. The advantage is that there is no confusion of terms or vocabulary
between trading participants, which improves communications quality. Necessary documents for supply chain transactions can also be stored in these data depositories—and business analytics can be run off repositories. The analytics give business improved visibility of their supply chains that is not readily achievable with internal systems. The cloud can also automate and integrate more business processes, which can reduce supply chain lead times.
"A major value of cloud is in its ability to integrate the order to pay process in a way where you have end to end visibility of the supply chain," said Glenn Koepke, general manager, Americas at TMC, a division of C.H. Robinson, which provides transportation and logistics solutions. "Companies have both control and flexibility. You have a process workflow with better analytics and action-based decision making."
Countering Enterprise Resistance
The supply chain value propositions offered by cloud solution providers are compelling, but there is still resistance on the ground in enterprises that impedes full-scale cloud adoption. Among enterprise resistance points are security and governance, business resilience, loss of control, the ability of the cloud to meet specific enterprise business needs, and fear of vendor lock-in.
"Security concerns are always there, but they are lessening with adoption of the cloud," says Bordner. "Another concern businesses have is that they are losing control when they move to the cloud. Suddenly, they are relying on an outside vendor to guarantee them uptime. The key to getting on top of this is to evaluate your cloud vendor thoroughly before signing on. Evaluate the vendor's security, governance and business continuation processes and redundancy of operations. More often than not, the big question for companies is not whether cloud vendors are sufficiently robust and resilient on their operations but whether the companies can let go so cloud can work for them."
Thorough evaluation of vendors before signing on is paramount. Minimally, companies should plan to:
• Visit their vendor's data center;
• Ensure the vendor can meet or exceed all corporate security and governance standards;
• Request both IT and financial audits/statements from the vendor;
• Include an "opt-out" clause in any contract that contains a service level commitment the vendor will meet in the event of a de-conversion from service, and the ability to leave a contract if the vendor does not perform or experiences a change of management control (e.g., the vendor is acquired by another company) that the enterprise is not happy with.
When the potential of a service exit (as well as entry into service) are both covered upfront in an agreement, enterprises will experience reduced loss of control fears.
"These concerns about cloud tend to be much more worry based fiction than fact," comments Bryn Heimbeck. "Cloud is a new area and potential users have a right to be cautious, but often the controls in place are already substantial and growing. Cloud providers have a much greater need to provide security than enterprises, since their business model depends on it. They are going to greater lengths to ensure protection of data and service reliability and disaster recovery. The key question that is going to face enterprises is whether it is more important to own the system or share the data. The
future is rapidly becoming one where sharing the data far exceeds the value of owning the system."
Capitalize on Cloud
A thorough and well organized approach to vendor evaluation and contract negotiation can eliminate much enterprise trepidation, but it does not change the fact that some enterprises do exceptionally well with supply chain cloud solutions while others struggle to gain all of the advantages that cloud can offer.
This differences in enterprise outcomes for cloud based supply chain solutions often comes down to internal enterprise culture, who is championing supply chain transformation (with cloud as part of that transformation), overall organizational buy-in, and the will of the organization to transform its supply chain business processes.
"The biggest challenge we have seen from our customers is acclimating to the streamlined efficiency of the cloud process," says Heimbeck. "We see this in a number of ways, some small and some larger. Working in a cloud-based supply chain or enterprise system means working together with others, so processes need to be understood on both sides and processes need to be workable for both sides. This generally means that the enterprise ends up being much more efficient once the
changes to the overall procedures are unified, but it can lead to stresses in the short term."
C.H. Robinson's Koepke concurs. "Change management is the number one hurdle for many companies. Resource limitations are number two. Transforming your supply chain and plugging in the cloud requires a cultural shift. If your company doesn't want to change, cloud is not the right fit. If they want to leverage their supply chain and empower people to make decisions, cloud can help them do that."

So how does a company do this?
"Put together a plan first," says Koepke. "Some of the considerations that should go into planning include how you are doing things today, and what areas you want to change. Also ensure that the timing is optimal for implementing the changes that you want to make and that you have buy-in from the organization. If you're keeping a project secret or not communicating, and then you just tell people that they have to change how they're working, you're not going to get that buy-in."
Amber Road's Bordner adds that it is also important to implement a new solution with a phased project approach. "Don't try to do too much at once," Bordner suggests, "Instead, get some big wins quickly to demonstrate the value of the solution.
Of those respondents that we label as 'aggressive innovators,' about 30 percent say that the cloud will be their primary way of sourcing applications.
-Dwight Klappich
Best Practices
"Each new technology trend is accompanied by natural skepticism, and cloud is no exception," says Koepke, "But the cloud offers visibility, control, the potential for process improvement, agility and speed to market. If you have to build up your own IT services,
the process can be slow, expensive and cumbersome."
Enterprises understand this, and are moving forward; 69 percent had budgets set aside for cloud in 2013, with a median budget commitment for cloud solutions of $675,000, according to a study published by TheInfoPro.
The key is execution. For this, enterprises will need best practices that can ensure the success of their supply chain cloud initiatives.
Among these best practices are:
Understand core competencies and areas to improve
"Assess your core competencies as an organization as well as your weaknesses," suggests Koepke. "Then, determine where you want to go. Leverage service providers
in the areas that are not core to your business and use technology to accelerate core competencies."
Define how to optimize the cloud
"The biggest challenge is really understanding that the cloud is another paradigm and adjusting thinking to explore new possibilities," says Heimbeck. "Ways of collaborating
that are simply not possible in a server-based system are widely available in the cloud and it simply takes exploring all of the new options."
Spend time on change management
Enterprises continue to underestimate the importance of securing (and maintaining) top-level management support for supply change revisions, and advancing buy-in to the
level of everyday employees who play vital roles in supply chain operations. A strong supply chain champion (and team) should continuously work on this process, assuring employees that while the business processes might change, there is a role for them in the revised supply chain.
Negotiate a good contract
As already noted, negotiating a strong contract with the cloud supply chain vendor can eliminate significant corporate anxiety about moving to the cloud.
Understand your cost picture
"If you are evaluating cloud versus your in-house solution, it is important to get a handle on all of your internal costs," says Bordner. "Many sites we speak to do not have a complete understanding of these costs, nor do they have well articulated means of defining return on investment."
Manage implementations well
Many supply chain cloud implementations boil down to sound project management practices and execution. Requirements and expectations for the cloud should be clearly defined upfront. Projects should be broken into manageable and measurable phases. There should be an overall roadmap for the entire end-to-end rollout of the cloud solution that includes the planning and scheduling of all project phases.
When warranted, blend methodologies
"Often, we see that a blended approach of best practices works best for our customers," says Koepke. "There are cases for keeping a legacy business process intact due to upstream or downstream requirements; however, you need to understand when designing a process whether the resistance to updating processes is due to fear of change or for fact-based reasons."
Get suppliers and business partners onboard
If the goal is to network with suppliers and business partners on a cloud solution, ensure that they are, or will be, on the same cloud platform.
Take advantage of the cloud ability to transform the supply chain
"We have seen customers fail to maximize the efficiency of the cloud by working to implement tried-and-true manual processes into the cloud environment. This doesn't break the cloud, but it causes unnecessary work and reduces the ultimate return on investment of deploying a cloud-based solution," adds Heimbeck. WT
For reprints of this article, please contact Cindy Williams
at williamsc@bnpmedia.com or 610-436-4220 ext. 8516.
P.30-34 W O R L D T R A D E 1 0 0 J A N U A R Y 2 0 1 4