Shippers traversing multiple carrier sites for SOLAS VGM submittal may be vulnerable to security risks, data errors and unnecessary delays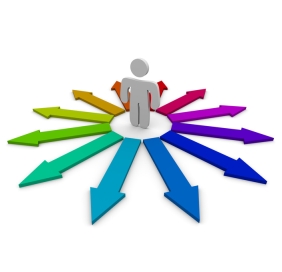 Trade Tech recommends shippers to use centralized cloud-based portals, like its Syrinx™ e-Shipping Portal (Syrinx), to submit SOLAS VGM declarations to carriers. Syrinx, which is connected to virtually all carriers, is significantly more efficient than using multiple carrier portals and has the added benefits of increased security and reduced risk of data entry errors.
Since the SOLAS VGM regulation went into effect, many shippers are resorting to carrier portals to submit their VGM declarations. As a result of using this VGM submission method, shippers that work with multiple carriers are required to create multiple logins and manually enter information into multiple carrier websites for each shipment. In order to check the status of VGM declaration submissions, shippers must login to each carrier website. This time-consuming process continues to reduce productivity as shippers typically use a number of carriers. In addition to the tedious task of entering data into multiple sites, the shipper is more vulnerable to data entry errors as well as their sensitive information being hacked.
Trade Tech co-founder and CEO Bryn Heimbeck says, "It has been shippers' initial response to use carrier portals to submit their VGM declarations because they're free. However, there is a real inconvenience of doing business this way. For example, if a shipper does business with 15 carriers, they're going to suffer from the extensive amount of time and effort it takes to manually enter those declarations for each shipment in 15 different carrier portals. While the carrier portals may not cost money per se, this process costs shippers' time, which in the end is money. This is why we strongly recommend the use of one centralized, secure cloud-based portal for VGM submissions."
By using a single, centralized, cloud-based portal that is connected to multiple carriers, such as Syrinx, shippers benefit from the following:
◾One secure login to submit the VGM for all their shipments, regardless of carrier.
◾Ability to check the status of each VGM submission in real-time by only logging into one platform.
◾Increased efficiency and reduced risk of data entry errors by only keying data once.
◾Reduced security risks by having one secure portal and login.

Unique benefits specific to the Trade Tech solution include the system's robust validation process which, as an example, provides an auto-populate process for trading partner information, ensuring data consistency throughout the supply chain. In addition to VGM submissions, Syrinx has the capability for shippers to submit various security filings, including Automated Manifest System (AMS) filings, Importer Security Filings (ISF), Japan Customs Advance Filing Rules (AFR), Canada Advance Commercial Information (ACI) and Canada eManifest simultaneously, plus Automated Export System (AES) filings. These filings are naturally integrated into a single interface.