About Us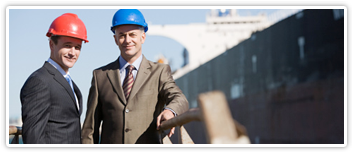 Trade Tech Careers
Are you interested in working on a challenging product in a challenging environment? We are at the forefront of Web-enabled business applications, and have been since 1997. All of our applications are delivered globally from Linux servers using a combination of tools including HTML, JavaScript, Perl, MySQL, CGI, Shell/Bash script, XML, and AJAX.
Our products offer a one-stop shop for Internet-based supply chain and transportation solutions. We are logistics and technology experts who save our customers time and money by creating world-class applications linking the sales, operations and accounting processes into a single environment. Our applications are proven in streamlining international trade supply chains, cutting total transportation costs, managing exceptions, delivering visibility, and providing higher levels of customer service to help compete in today's complex logistics environment.
We are constantly on the lookout for talented and motivated people, including programmers, consultants, trainers, project managers, sales people as well as others in a range of positions.
Please refer to our Vacancies section below to check the different positions currently available.
Basic Qualifications:
You must love Javascript, manipulating data on the client side, engineering extraordinarily elegant and usable interactions and defining API contracts between client applications and back-end services. You're also someone who:
Has a deep understanding of HTML, CSS and Javascript.
Understands Javascript + Javascript MVC (most important)
Uses Javascript libraries (jQuery) but doesn't NEED to.
Expertly manipulates DOM elements and talks to APIs like a second language.
Builds beautifully usable interactions and user interfaces.
Has a Github account and/or legit examples of past projects that demonstrate the above.
Bonus Points:
If you are familiar with Node.js, if you've worked with other client-side MVC frameworks (Backbone, Knockout) and if you've worked with other parts of our stack like MongoDB, REST, MySQL.
Please email us a resume and cover letter, focusing on how your past work experience has prepared you for this kind of position, and, if you've got some, a couple of URLs to recent on‐line work.